Pacific Visions : Culmination Gallery
Aquarium of the Pacific

CATEGORIES: UX, interaction, spatial experience
KEYWORDS: museums + cultural institutions, educational education, sustainability
I worked on a team of three to design interactive exhibit and mobile app concepts for the final component of Pacific Visions, developing design frameworks, visual system, and prototyping interactive demos. Our interactive concepts addressed the question:
How might we educate and empower visitors to have a positive impact on the World Ocean?
↳ Concept renderings of Pacific Visions components by Cortina Productions. Source: Aquarium of the Pacific
PROJECT OVERVIEW
Pacific Visions, an expansion that opened at the Aquarium of the Pacific in Spring 2019, is

the most powerful educational platform for communicating the challenges and opportunities of the World Ocean

. It augments the Aquarium's existing mission to "instill a sense of wonder, respect, and stewardship for the Pacific Ocean, its inhabitants, and ecosystems".
The Pacific Visions experience is comprised of four main parts that build on the existing Aquarium experience:
ART GALLERY
ORIENTATION GALLERY
IMMERSIVE THEATRE
CULMINATION (CHANGING EXHIBIT) GALLERY
PROJECT OUTCOMES
Collaborators: Todd Masilko & Alexia Chuck
As part of a Fellowship with Designmatters at ArtCenter College of Design
, I had the opportunity to work on another component of the Pacific Visions experience. Unlike the Art Gallery, the Culmination (Changing Exhibit) Gallery is a space where visitors can synthesize everything they have just seen and learned in the previous stages of the experience into actionable practices.
My small team worked together to research, prototype, and iterate on interactive exhibition concepts
, some of which have been passed on to design studios for production, and others that might be used in other parts of the Pacific Visions Experience.
PROCESS
↳ (left) Article by Douglas McAuley about marine defaunation caused by climate change, which served as an anchor in our initial research process;(right) Excerpt from presentation delivered to Aquarium featuring a portion of our design framework for the Culmination Gallery space.
EXISTING FRAMEWORKS
How can we design an "architecture of change" in people's minds by empowering them to take actions that will actually make a positive impact on the World Ocean both now and in the future? How can we communicate those to the Aquarium's audience in terms of Food, Water, and Energy choices?
↳ Selected notes from a presentation by Aquarium-invited expert, Dr. Rob Gould, who combines his experience with behavioral science and communications to create strategies for promoting positive habits across various audiences.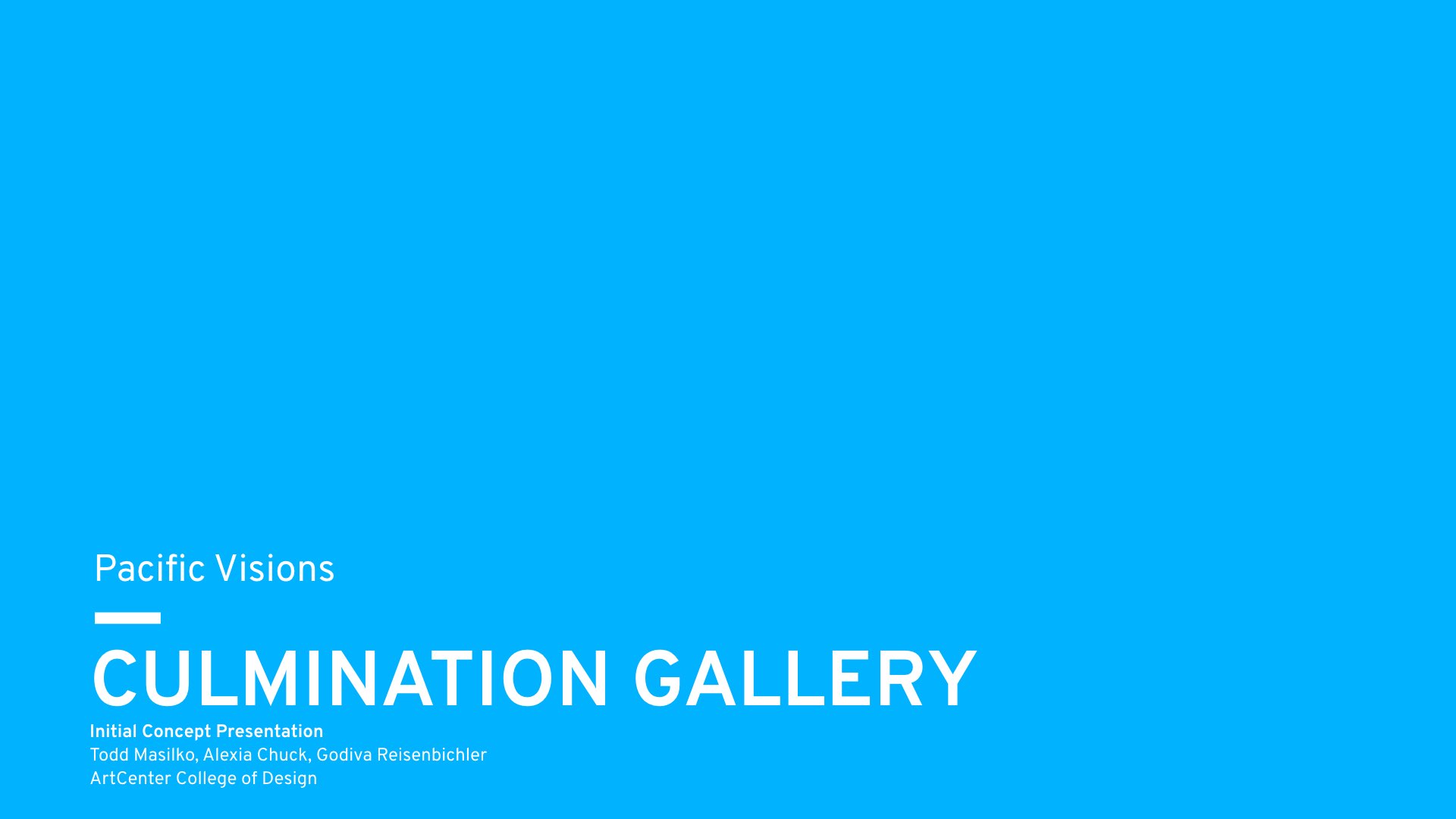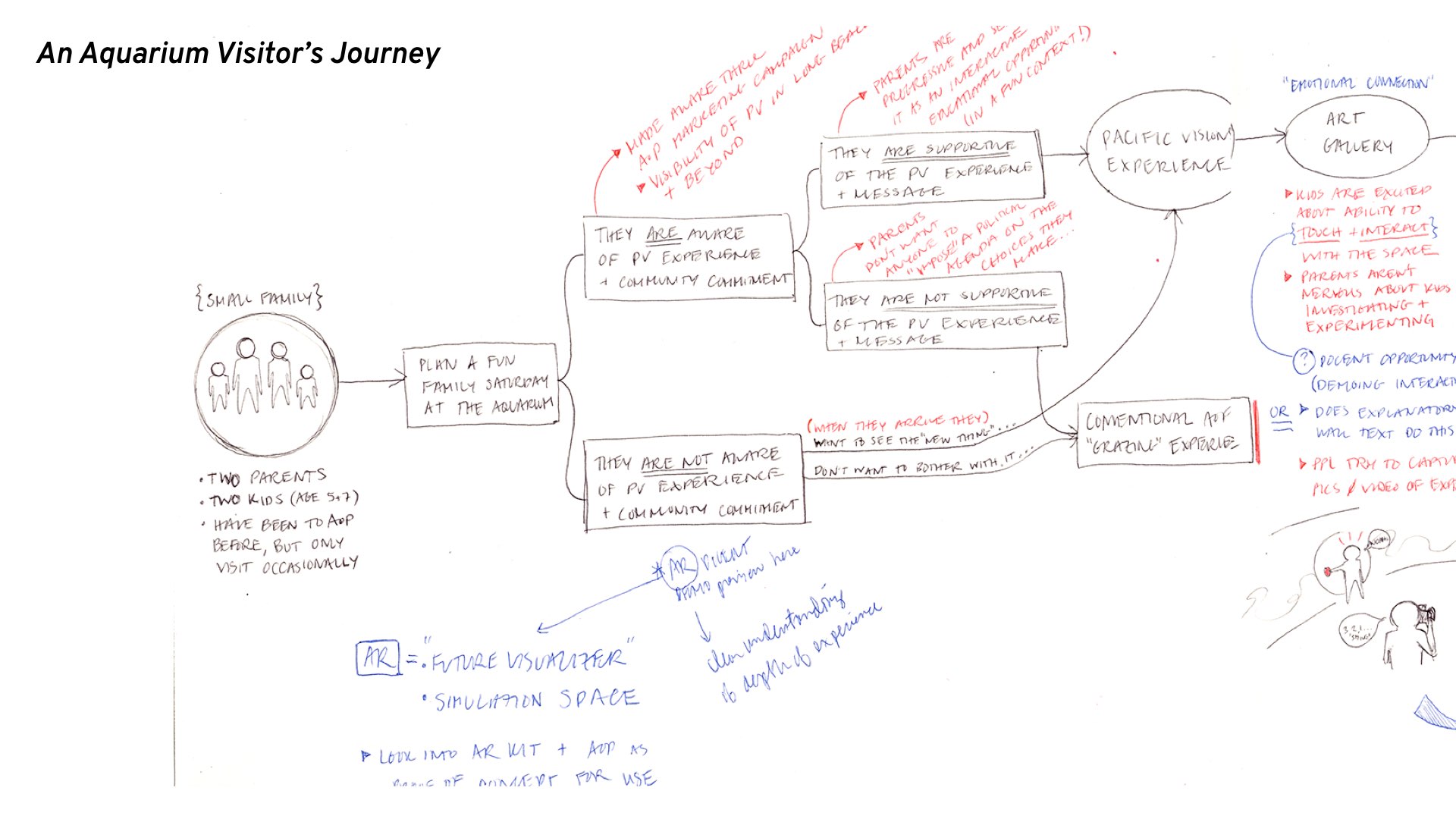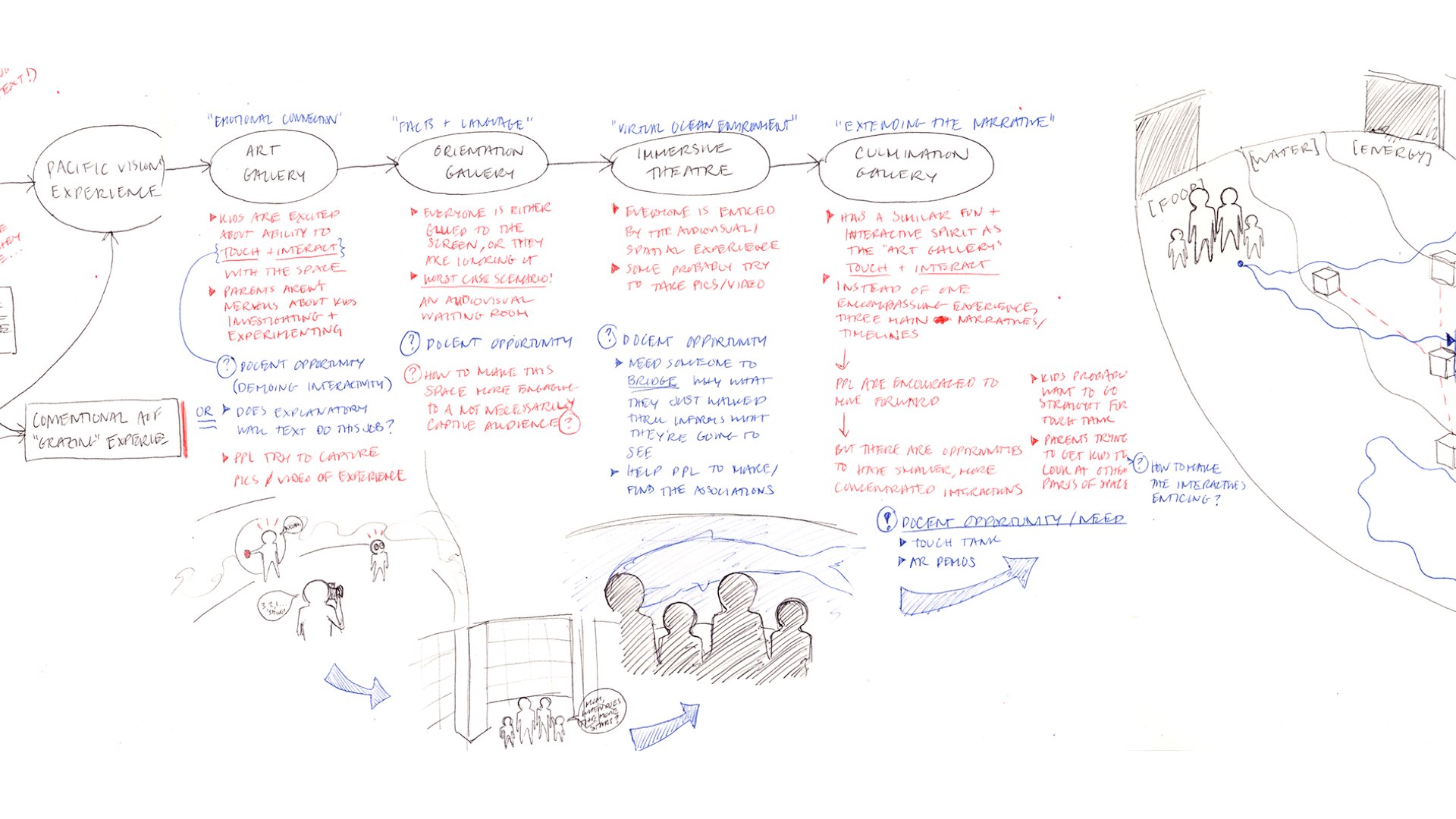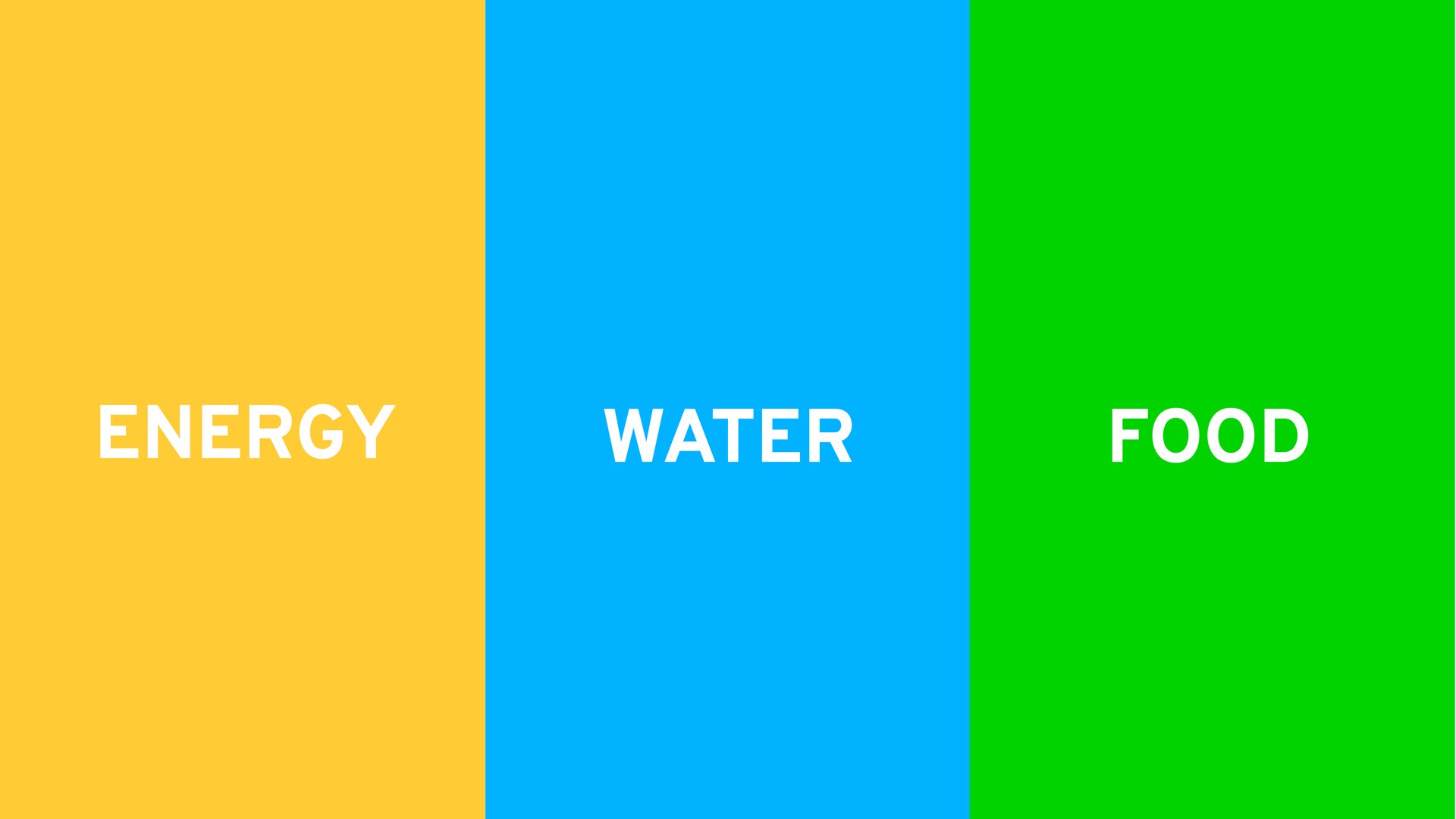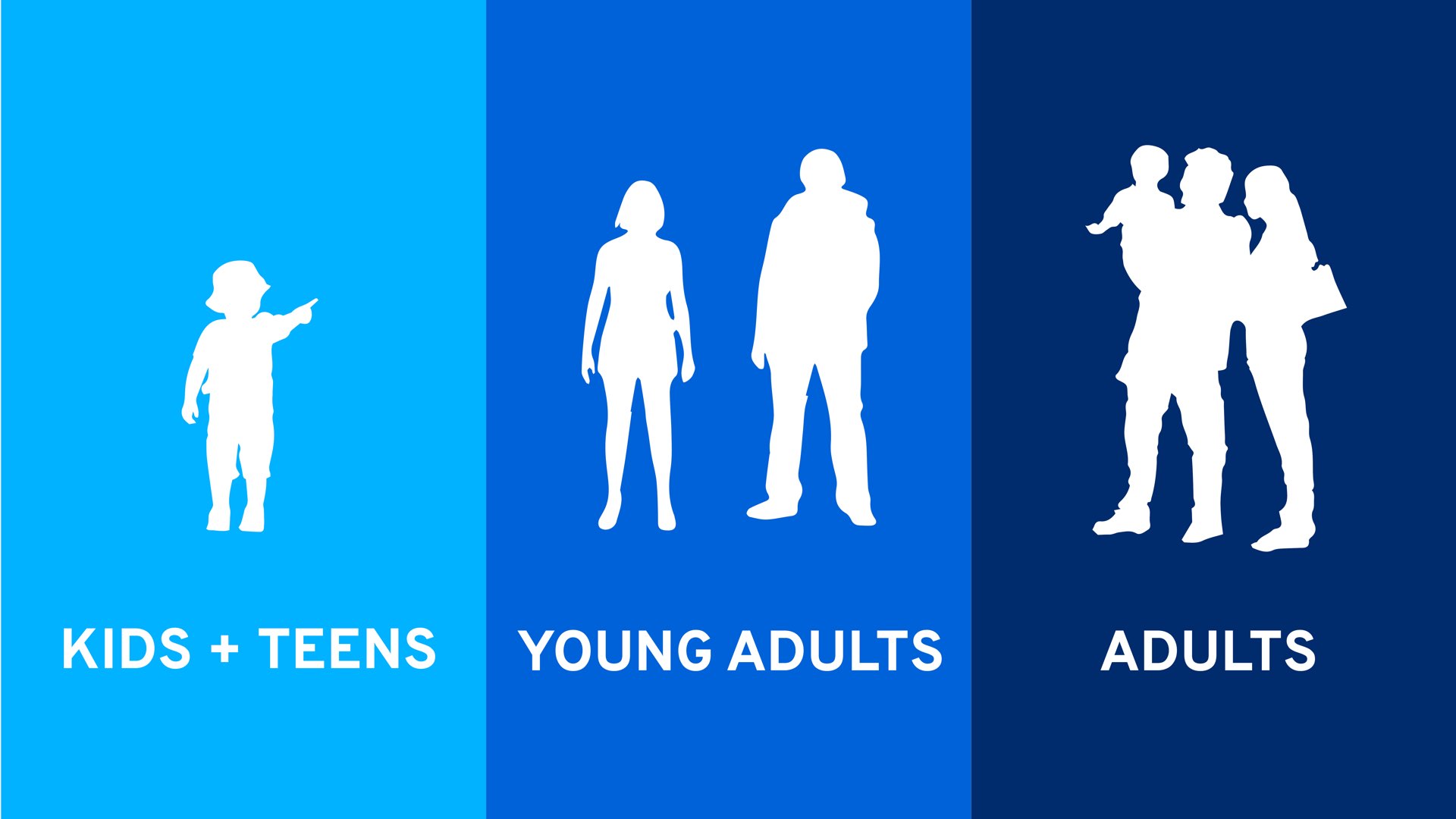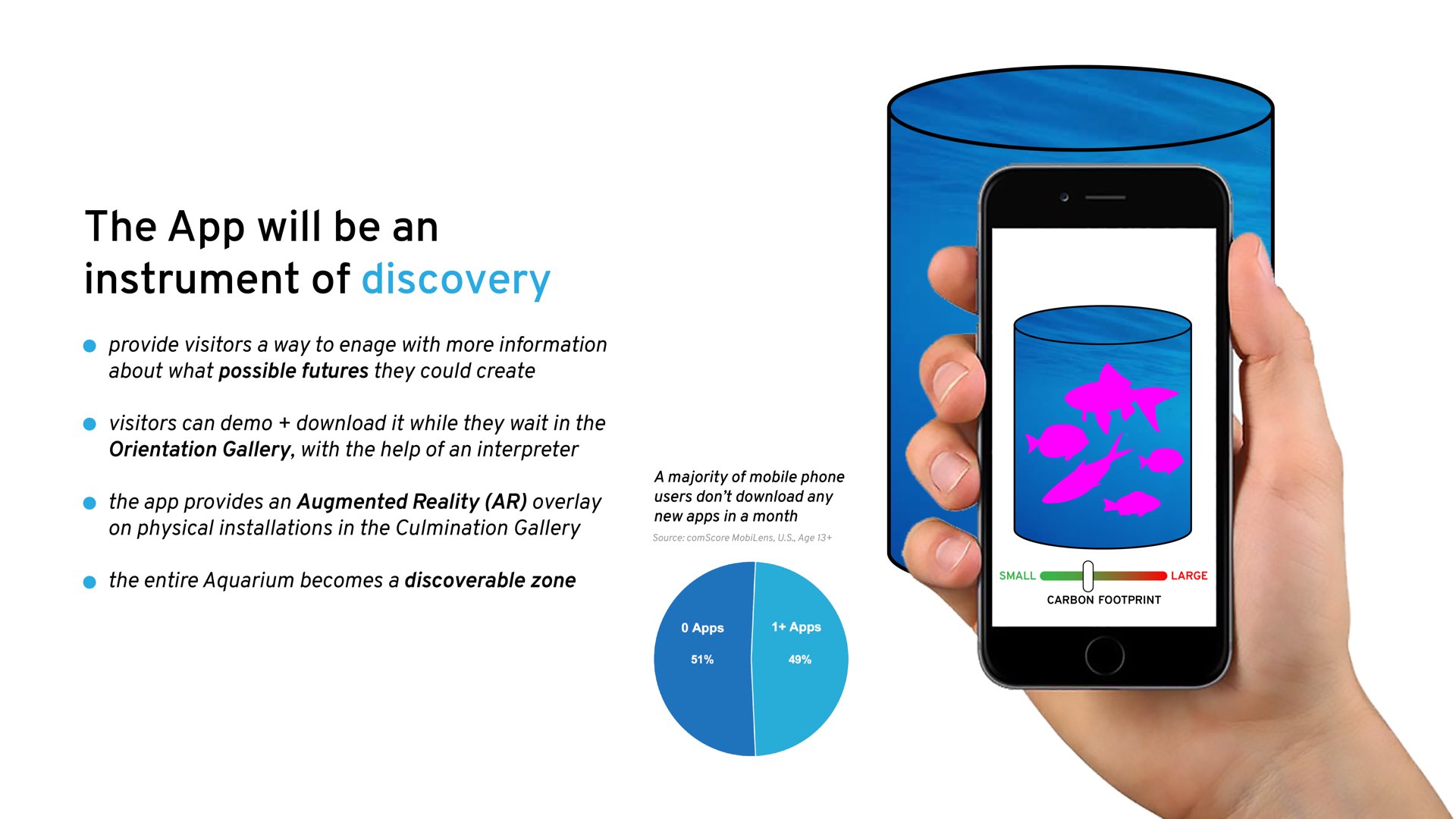 ↳ More excerpts from presentation delivered to Aquarium.
DESK RESEARCH + JOURNEY MAPPING

In order to quickly generate a design framework to fit within the conceptual framework presented to us, we used what factual information we could find on the Internet about how people can make positive impacts on Food, Water, and Energy in their everyday lives.

We also considered what the visitor journey for the Culmination Gallery would look like. Given we we already knew about the Aquarium's typical visitorship (families with young kids + teachers with kids on school fieldtrips being the most represented groups) how would they receive the messages that the Aquarium wanted to convey?

We delivered a compelling first presentation that showed how physical and mobile interactions could help visitors to keep the Pacific Visions experience with them long after they leave the Aquarium.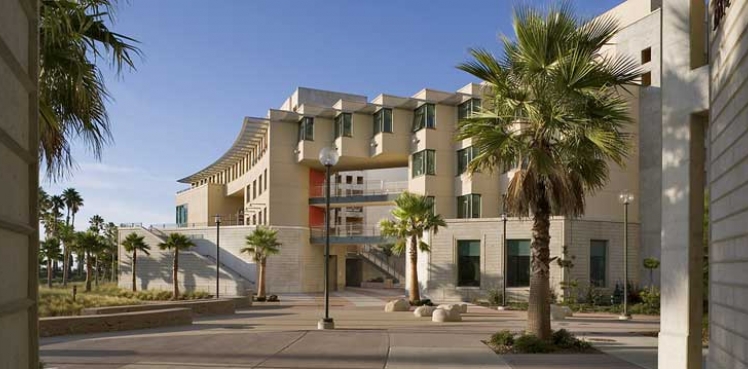 ↳ (left) The Marine Science Institute at UCSB (Source:
http://msi.ucsb.edu
), (right) My collaborator Alexia holding a purple sea urchin in the Hofmann Research Lab while I work up the nerve to touch it.
EXPERT INTERVIEWS + ITERATION
After making our initial presentation to the Aquarium, we took a research trip to the
UCSB Department of Marine Ecology
to interview experts such as
Douglas McCauley
and the
Sustainable Fisheries Group
to help us better understand what the scientific realities are. We also wanted to hear what they (as scientists and people interfacing with the Pacific Ocean and its life and ecosystems on a daily basis) would want people to take away from the experience we're designing.
↳ (left to right) Visitors at The Broad queueing up to experience the interactive art piece by Kusama, view of our reflections in the sculpture from afar and up close.
FIELD RESEARCH + ITERATION


In addition to talking to the scientists at UCSB, we also turned to a more artistic research source — The Broad Museum in Downtown Los Angeles. We wanted to research how museum visitors interact with art installations that also serve as "selfie traps" to inform one of our interactive exhibit concepts. We gathered very useful insights from the immersive work of Yayoi Kusama that helped to inform how we would situated our exhibit within the Pacific Visions space.