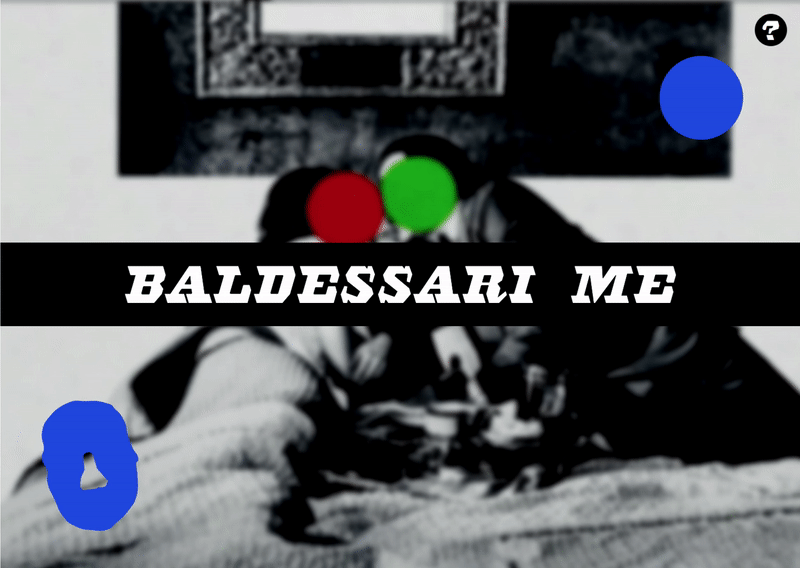 Baldessari Me
WORK - IN - PROGRESS
CATEGORIES: interaction, screen-based, UX
KEYWORDS: John Baldessari, photo filters, face detection, contemporary art
I am designing and coding a playful website and mobile app that enables users to "Baldessari" their photos with the artist's well-known visual motifs: "dots" and "noses & ears".
DESKTOP WIREFRAMES

TABLET + MOBILE SKETCHES
Phase 01: INSPIRATION + VISUAL RESEARCH

The idea for this project was concocted by myself and my friend Stephanie back in 2015. I can't remember how we arrived at it, but if I had to guess it probably had something to do with face-detecting technologies for a fun rather than practical purpose. We thought that adapting John Baldessari's technique of putting dots on people's faces (or color-blocking everything but their noses and ears) would be an interesting way to use face-detection playfully.
IN STILL LIFE, 2001 - 2010
SNAPCHAT
Phase 02: UX RESEARCH
In order to figure out what users would expect from an app that blends face-detection with artistic editing, I analyzed and annotated the user flow for two existing apps:
In Still Life, 2001-2010
Created in collaboration with LA-based ForYourArt, John Baldessari's mobile + desktop app In Still Life 2001-2010 (above, left) is an interactive artwork in which users can create their own versions of Abraham van Beyeren's 1667 painting Banquet Still Life (above, right). The app allowed users to save or share their reimagined artworks. Although the app no longer exists, it embodied Baldessari's desire to "[get] art out of the museum and off gallery walls".
Snapchat
Not that I need to tell you what Snapchat is, but...it's the app that brought face-detection and augmented reality technology into the mainstream! It has popularized the use of face-filters to modify the appearance of users—from giving users cat ears and whiskers, to making users vomit rainbows.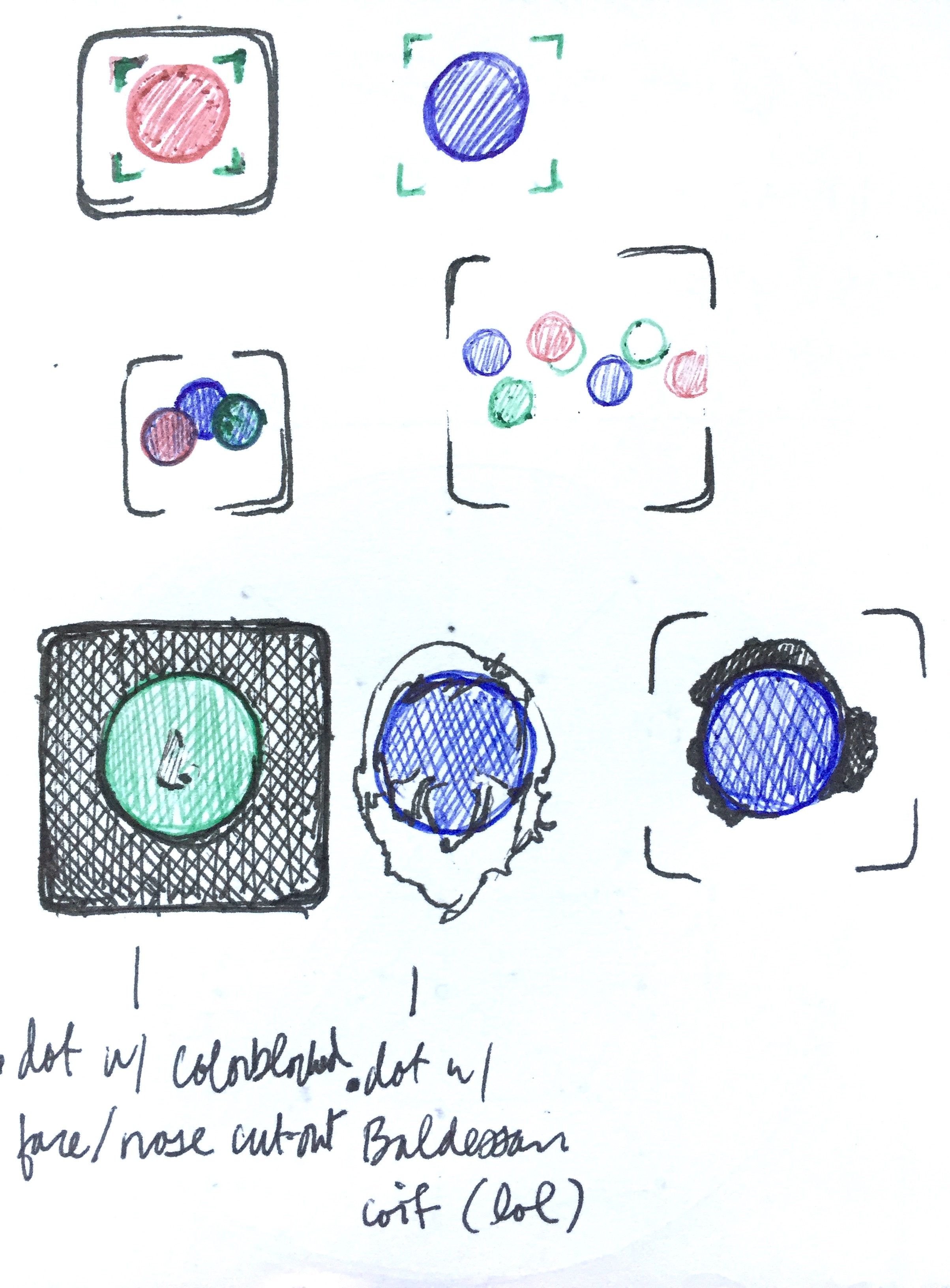 Phase 03: SKETCHING + LO-FI WIREFRAMES